Screen Ruler Receives SourceForge Award for 100,000 Downloads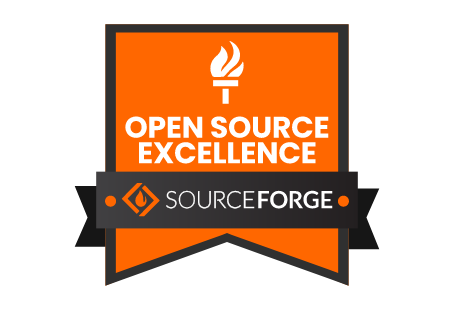 We're happy to announce that Screen Ruler just recently has passed the incredible milestone of 100,000 total downloads on SourceForge. To mark this important occasion, SourceForge has awarded the Screen Ruler project the rare Open Source Excellence badge. This highest receivable achievement is only given to open source projects that passed 100,000 total or 10,000 monthly downloads. The badge, now displayed by default on the project page, clearly highlights the impact Screen Ruler has had as a project in passed years. We thank SourceForge for this recognition and for continuously hosting Screen Ruler!
Screen Ruler is a lightweight and configurable ruler tool for Windows Desktop. It allows you to measure the size of elements on the screen in different units, including pixels, centimeters and inches, either using a two-dimensional, rectangular ruler scale or a one-dimensional, horizontal or vertical scale. The ruler can be moved and resized precisely using either the mouse or the keyboard, custom marking lines can be added, and it allows fine-granular calibration to different screen resolutions.
Development started in 2017, being hosted on SourceForge from the beginning on. Since then, Screen Ruler has seen huge feature upgrades and collected well over 100,000 downloads in just over 5 years. Nowadays, you can find Screen Ruler on SourceForge, on GitHub and on Chocolatey. The latest update, v.0.10.0, was released one week ago.